Frank Parker Philips, III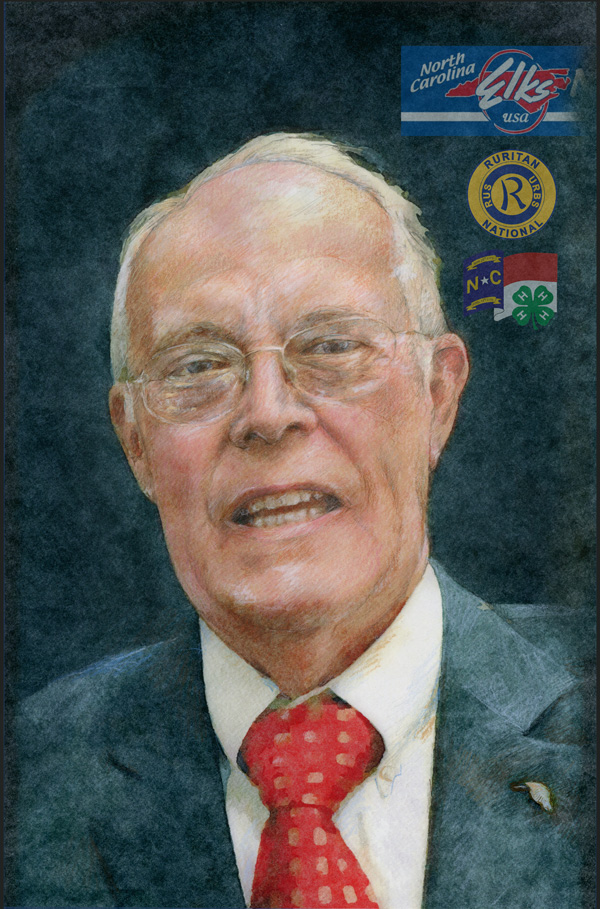 Frank Parker Philips, III, son of Frank P. Philips, Jr. and Naomi Fisher Philips, was born on February 20, 1953, at Park View Hospital in Rocky Mount, NC. He was reared on Oak Forest Farm near Battleboro. Graduated from Northern Nash High School in 1971, and from Wake Forest University in 1975 where he majored in Speech Communications. His career of 44 years has focused on agri-business commerce related to the marketing of farm chemicals. For the past 18 seasons, he has been employed by Fair Products, which manufactures tobacco sucker control chemicals and is based in Cary, NC.  He has served on the Agri-Business Committee of the Rocky Mount Chamber of Commerce and on the Board of Directors of the North Carolina Pesticide Association.
Parker has assisted with the Farm-City Breakfasts for both Nash and Edgecombe Counties, worked as an auctioneer with the Tri-County Nash, Edgecombe, and Halifax 4-H Livestock Meat & Animal Show and Sale since 1975. Parker was inducted into the local Nash County 4-H Hall of Fame, and in July of 2017, he was inducted into the NC State University 4-H Hall of Fame. In 2018 Parker received the Tobacco Great Award from NC State University's College of Agriculture and Life Sciences. This award recognizes members of the agricultural community who have exhibited an exemplary dedication, loyalty, and passion for the support of tobacco farmers and the enhancement of the tobacco industry in North Carolina. Parker has been awarded the Gold Leaf Award, presented collectively by the Rocky Mount Chamber of Commerce and the Tobacco Board of Trade, the Elk of the Year Award, and the Ruritan of the Year Award.
He enjoys composing his own story poems and giving after-dinner entertainment for civic organizations where he shares his repertoire of classic country songs and his treasury of poetry recitations chronicling the history of the tobacco industry. He also does a weekly agri-business farm report for the local Rocky Mount television station, WHIG.
Parker is a member of St. John's Episcopal Church, Battleboro, a Lay Reader since 1969; he taught the Senior Ladies Sunday School Class at Battleboro United Methodist Church for many years. He is a member of the Rocky Mount Benevolent and Protective Order of Elks where he has served as Chaplain and Esquire, and conducts the annual Memorial Service and the Flag Day Ceremony. Parker currently resides in Battleboro, NC, and is married to the former Carolyn Staton of Scotland Neck, NC. They have a son, James Patrick Philips.
Inducted in 2019