Julius Peppers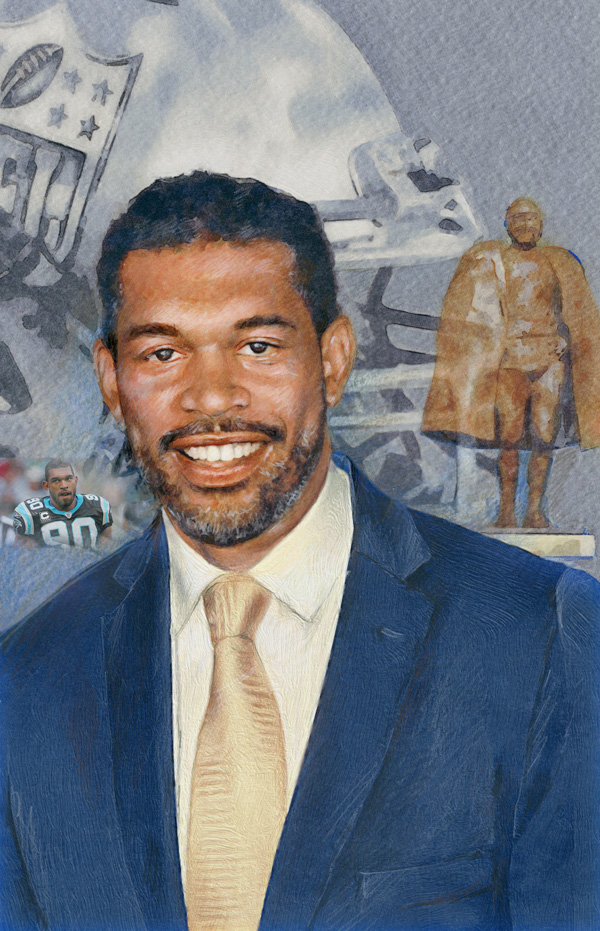 Born in Wilson County to Bessie Faye Brinkley and George Kurney, Julius Peppers believed that he could obtain his dreams. With high expectations, hard work and diligence, he reached his goals. He used his talents to become a professional football player and has been recognized and awarded for his outstanding football career.
It has been said of Julius that he is a man with a golden heart. His generosity in giving financial support to deserving organizations also includes service. He volunteered in the Lumberton Area every Tuesday for 4 weeks after Hurricane Florence by helping to prepare and serve food, and clean houses. As far back as attending UNC, he came back to Southern Nash High School to train players.
Educated locally, Julius was reared in Bailey, NC, where he has a large family that remains in the Bailey area. He has one brother, Stephone Peppers and one sister Yolando Peppers. His grandparents are Mattie Lee Alston and the late Albert Alston Jr. He has several aunts Betsy Battle, Lucretia Perry, Dianne Lynch and Rosalynd Alston, uncles- Danny Alston, Donnie Alston and Albert Alston Ill. Not only has he made his mother proud, but his two sons and community.
Inducted in 2019