Lynell Bynum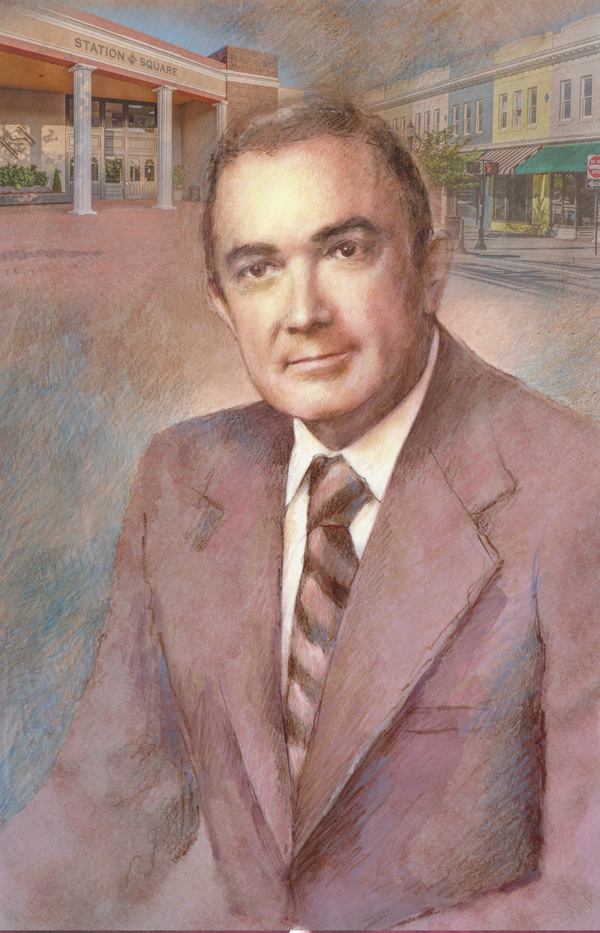 When we speak of Lynell Bynum, there is a litany of American values that explain why he would invest in a place called home that subsequently benefited from his leadership, values and his determination to make a contribution in Rocky Mount. Lynell Bynum, one of twelve children, was born on (May 20, 1924-2002) in Maysville, NC to Joseph and Edna Bynum. Upon high school graduation, he joined the Army Air Corp and flew B24's. He was 18 years old in 1942 having experienced the great depression from 1929-1941. At the end of World War II, he became a part of the Greatest Generation, which is known for personal responsibility, accountability, a strong work ethic, the ability to be self-sufficient/reliant, the capacity for loyalty, courage, honor, a sense of duty and unabashed patriotism. He had a strong sense of gratitude, a man of integrity, a savvy businessman, and an innovator. He related to both the workingman and the CEO of a company without changing who he was. He treated all people with respect and dignity.
He came to Rocky Mount in 1946 to work for the Standard Electric Company; a small mechanical/electrical contracting company that also sold appliances until the 1960s. He started as a service engineer and ended up owning and operating Standard Electric for over 30 years until he sold the company to his son Harry. He was married to Ernestine Aman Bynum for over 50 years. Lynell and Ernestine have two children, Carolyn Bynum Falk and Harry Bynum both from Rocky Mount and six grandchildren.
In the late 1970s and 1980s, Rocky Mount began to see a decline in its downtown commerce area. Lynell had a vision to restore downtown to its previous glory. He acquired the surrounding land and buildings that once made up the Rocky Mount Sanitarium and Ricks Hotel. Along with Errol Warren, a local architect, and Sandy Bulman of Bulman-Frazier Design Studio in Raleigh, together they redeveloped an entire city block across from the city hall and turn it into a modern shopping center and office space. Named Station Square, it became the gold standard for how private and public partnership can develop projects together within the community.

Deceased
Inducted in 2019