Marilynn Barner Anselmi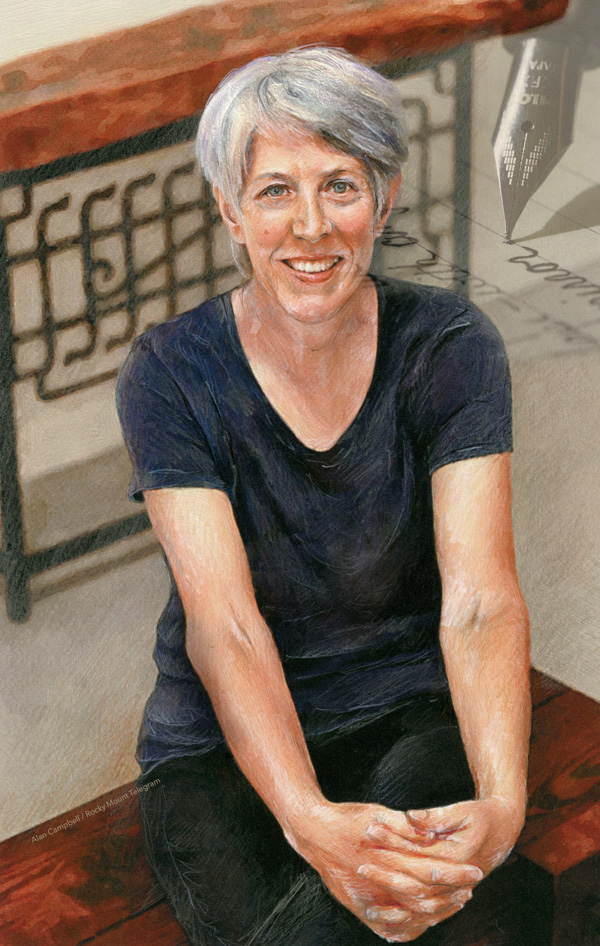 There is Marilynn Barner Anselmi the educator, the play write and the artisan. Making Rocky Mount, NC her home in 2007, she has brought acclaim to the area in all three capacities, earning the respect and admiration of the community. A graduate from Michigan State University, BA in English; Master Degree in Education, AppalachianState University, she became instrumental in the ECU/NCSU Collaborative at the GatewayTechnology Center; Wesleyan College in Rocky Mount. Marilynn helped bring pre-college engineering, technology and mathematics (STEM) summer camps to rising third through eighth graders in the Nash County area. She connected with families and the school systems in the area to let them know about the opportunity, to encourage teacher participants and local businesses to gain financial support of the program. Marilynn's energetic support, strong collaborative abilities, keen wit at making connections and positive outlook were critical not only to the engineering camps, but the entire Gateway Center location.
Her creative pursuits as a playwright began shortly after the death of her son, Ricci, in 2007. Her first play, Raising Ricci, is based on this devastating loss, and she's since written thirteen full-length scripts, many short plays and twos hort films. Her plays and films have been performed around the country. Awards/honors include winner of NC New Play Project (The Osanbi Deal); Encore Detroit Critics Award (Taking Care of Mimi); three time semi-finalist for The O'Neill National Playwrights Conference; Best Film, Black International Film Festival (You Wouldn't Expect); finalist National Arts Club Playwrights First (You Wouldn't Expect); finalist, Susan Nims Distinguished Playwright Award (Becoming It); Best Production of Staged Reading, Desert Theatre Association (Mitigating Damages); Fratti-Newman Political Play Contest (Mitigating Damages).
Marilynn has shared her unique talents and passion with The Nash County Arts Council producing some of these works on their stage. Her work not only makes a difference in our community, while drawing diverse casts and audiences, but also throughout the nation as the plays travel to various festivals, conferences & theatres. Marilyn's contribution to the arts and her commitment to diversity, equality, and social justice have been celebrated across this country and is recognized in the community she calls home.
Marilynn and her partner, Jan S. Volz co-founded Red Oak Wood Shop in 2013. This venture allowed them to pursue their love of old, reclaimed wood and antique or custom bases. The Bel Air Art Center has been the home base for Red Oak Wood Shop and much of their one-of-a-kind work can be seen at The Rocky Mount Mill, including customized bars, workstations and conference tables using wood salvaged from portions of the Mill that had been deconstructed.
Inducted in 2019