Reggie Henderson
Coach Rederick (Reggie) Henderson was born on September 12, 1934, in Wilson, NC. He is the third child (son) of the late Hattie Harrison Ricks. After graduation from Darden High School, he attended Winston-Salem State College (University) briefly before enlisting in the United States Air Force. Coach Henderson served stateside as well as in Japan. He played basketball as a center/forward for both Institutions.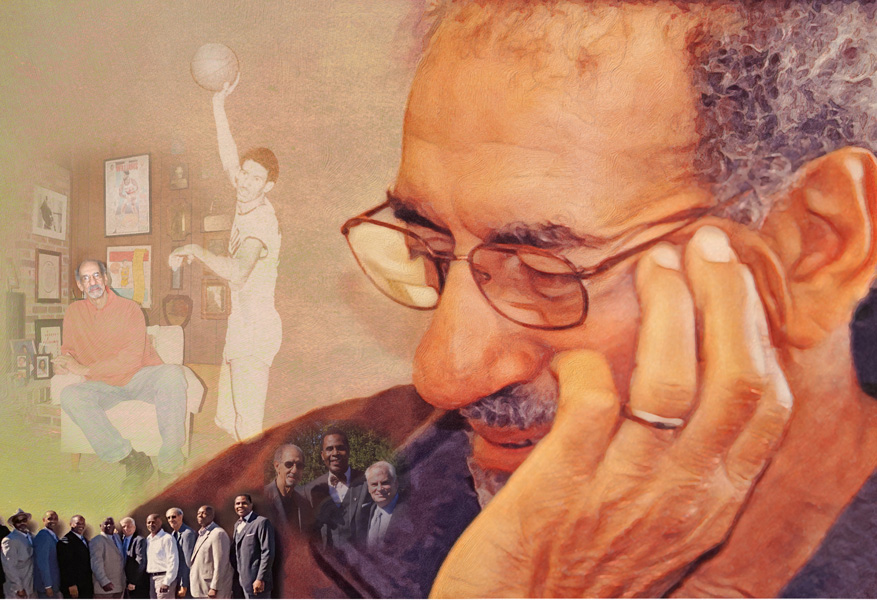 Following his service with the Air Force, he graduated from St. Augustine's College where he also played basketball and became a member of Omega Psi Phi Fraternity, Inc. Upon graduation, he taught, coached, and mentored in Nash County and Rocky Mount City Schools for more than 40 years.
While Henderson is remembered more as a coach, he was also a successful teacher as well. Coach taught Biology at Spaulding High School in Spring Hope. Starting his coaching career at Spaulding in 1961, Coach Henderson turned an almost winless team into a .500 team in the first season. Coach Hen, as he is affectionately known by his students, led two teams to North Carolina 4A basketball state titles in 1978 and 1982. His 1981 team garnered the runner up title for the state. He's also received letters of congratulations from then Governor, James Hunt, as well as the Rocky Mount Board of Education.
Coach Henderson has been married to the former Beverly Allen of Newport News, VA for over 60 years. He is the extremely proud father of Lisa (Lorna) and Karla (Sean) and is "Pop Pop" to Sydney whom he affectionately calls "Sweet Bebe". He is surrogate father and grandfather to Charles and Mimi Williams and their sons, Julien and Malek. Coach is loved by many nieces, nephews, cousins, other family, several life-long friends, and of course, his former players.
Coach has only one truly famous family member- his fellow Twin County Hall of Famer, Charles "Buck" Williams. His family is a source of pride for him because of their many and varied accomplishments. Since retirement, he has become an avid yardman, enjoys watching television, and volunteering – Mainly at the Wilson OIC.
Accomplishments:
Big East Conference Coach of the Year award

Award of Excellence from the NC Coaches Association

Coached the 1981 NC East All-Star Team

Won multiple Big East Conference Championships

Won two NC 4A Basketball State Titles

Omega Psi Phi Fraternity Man of the Year Award
Deceased
Inducted in 2021